Royal LePage Shelter Foundation
Safe Housing For All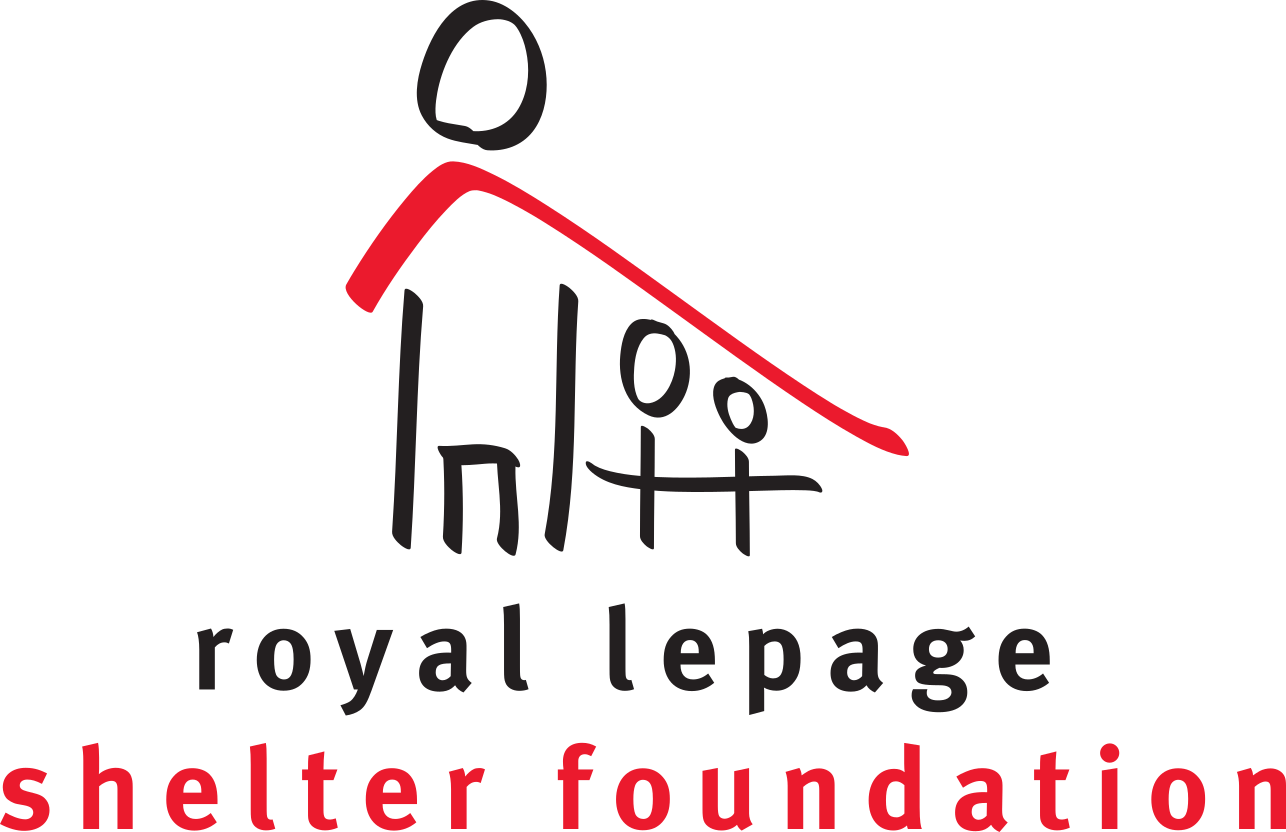 As real estate professionals, we proudly dedicate our working lives to helping you find the foundation from which you can build your future. But we know a house is only a home when the people who live there feel safe, loved and accepted. Unfortunately, there are thousands of women and children across Canada who do not have that privilege.
On any given day in Canada, it is estimated that more than 3,000 women (and their 2,500 children) are living in an emergency shelter to escape domestic violence.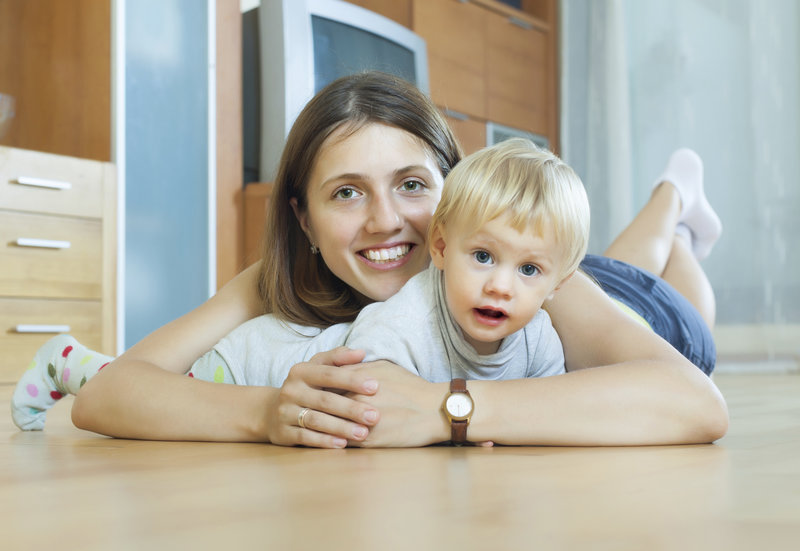 The Royal LePage Difference
Royal LePage Shelter Foundation is Canada's largest public foundation dedicated exclusively to funding women's shelters and violence prevention programs. Every dollar raised directly impacts the more than 50,000 women and children who are served each year by the shelters and support programs we fund. Since 1998, the Royal LePage Shelter Foundation has raised more than $35 million and currently supports 200 local women's shelters and national partners.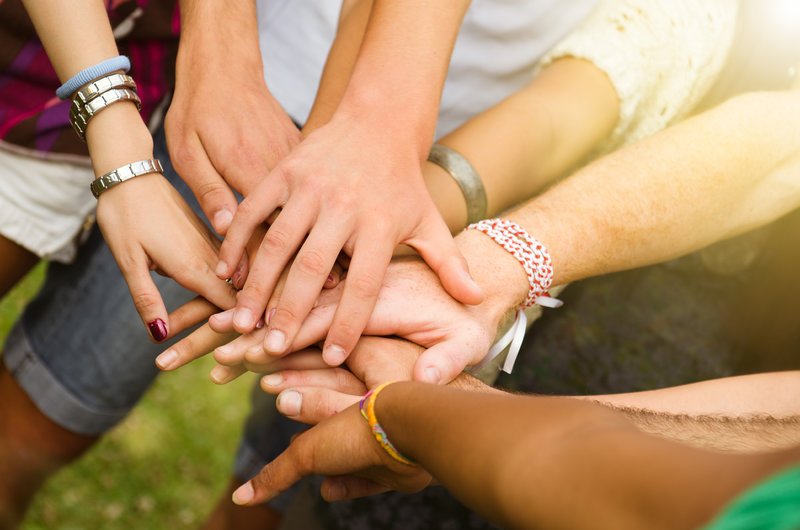 Doing Our Part
Whether through donating a portion of our commissions, volunteering our time or hosting local fundraising events, Royal LePage REALTORS® are dedicated to providing safe housing for all. We are proud to be working with women's shelters to bring hope and security to women and children experiencing violence and abuse. With our national partners, including Canadian Women's Foundation and Women's Shelters Canada, we are part of a movement to end domestic violence in Canada through prevention and education, including funding teen healthy relationship programs.
How You Can Help
If you're interested in supporting our cause, you can help us put an end to violence against women and children by:
We are very grateful for your support. Royal LePage Canada covers the foundation's administrative costs so 100% of your donation will be directed to the cause.
Want to make your gift in honour or in memory of a loved one or to celebrate a happy occasion? Visit our secure online donations page.
Official charitable donation receipts are issued in February for gifts over $20 made in the previous calendar year. Charitable Reg. No. 882531304 RR0001.
Tax Receipt Policy
.
Testimonials
" Irene is very helpful and client oriented. She always listened to us and was respectful and helped us in the direction we were looking for. She's very kind and professional and we owe her a lot for finding us our perfect home. Very happy thank you. "
- Aaron Boylan
" Irene was helpful from beginning till the end. Finding a house is easy, but purchasing a house is a totally different story, especially in a crazy seller market like we see now and also when yourself is not that knowledgable in real estate. Irene was great in guiding me through the process, finding a place, reviewing every small details about the property and other related matters. Irene had all the reference points where she can find answers to all of your questions. Irene is diligent, patient, knowledgeable, passionate and yet not pushy! Irene never allowed me to go over the reasonable offer amount that matches the properties that I viewed. Markets like this drive people to put more money down because of competition and saw a lot of cases where people would spend ridiculous amount of money for a house that does not match the price. Would definitely work with her again when the time comes for me to sell my new house for a next upgrade/downsize. "
- JEONGMIN LEE
" Me and my partner are a first time home buyers. at first, we are very nervous, confused where to begin the process. Irene was recommended to us and we were told Irene was a professional and very thorough when it comes to real estate and she will be able to help us with the process. She is very prompt and punctual when it comes to appointment and making sure that she's always on time. Irene guided us through with the step by step process and making sure it will not be confusing for us as a first time home buyers. She's very good in updating us when it comes to showing places, and she will make sure that all the criteria that we are looking for a new place matches with our needs. Irene was also very flexible in terms of schedule and always find ways to accommodae our busy schedule. Overall, Irene exceptionally exceed our expectation as a first time home buyers not only she helped us in getting our new home and answering all of our question but we felt we also have gain a new friend. We highly recommend Irene as your real estate agent when looking to buy or even sell your place as she will help you thoroughly, and hopefully you will feel as satisfied as we are. Thank you very much Irene for your hard work and for making the process such an easy experience for us! "
- Phil Sum
" My experience with Irene was amazing. She gave me a very honest and knowledgeable service. I felt very well guided as a first time home buyer. I appreciated her very thorough research into the properties I was interested in. When it came to the transaction, I definitely got the best outcome. Thank you Irene! "
- Erica Gabrielle
" Working with Irene has been an absolute pleasure, as throughout the entire process she has been nothing but professional, determined, and helpful. It was refreshing to speak to a Realtor who cared that much in assisting her clients meet their real estate needs and her hard work & dedication was reassuring that she had my best interests in mind. Throughout my experience working with Irene, explaining all the steps and what to expect. Very responsive. She was on top of everything before I even ask. She gave me definitely peace of mind. Very professional. Great experience, stress free.this is what sets her far above any other experiences that I have had with other realtors and because of this, I can say without any hesitation that I highly recommend Irene for all of your real estate needs. Thank you Irene ! "
- Asif Hayat
" Irene was recommended to us by colleagues and she immediately made contact and helped us get organized as first time home buyers. Irene helped us through all the first big steps in looking for a home. Was very quick to respond to all our inquiries. She showed honesty professionalism and was very kind to all of my family members. We all adore her and give her the biggest thanks for helping us buy a home. "
- Nhie Lingat
" 주연 리얼터님 덕분에 마음에 드는 집을 구매하게 되었어요. 감사합니다. 한국과 위니펙의 시차에도 불구하고, 빠른 답변과 원활한 문제 해결을 해주셔서, 어렵지 않게 구입한것 같습니다. 항상 빠른 대처를 해주셨기에, 멀리 있어도 불안해하지 않을 수 있었어요. 포제션 이후에도 신경써주셔서, 전기, 수도 등록도 무사히 하게 되었습니다. 주연 리얼터님, 번창하세요 :) "
- Seungpyo Lee
" Buying a house is one of important process in life. Irene allowed us to do very positive result from her perfect real estate professional. We highly recommend her services. "
- Suhyun Phoebe Sim
" She was very helpful, responded to me quickly and got me and my partner our dream house! "
- Eunji Illustration
" Our experience with Irene was amazing and well done. As a first time home-buyer, she gave us the do's and dont's when buying a house. Very professional and always on time. Keep up the good work! "
- Ralph Dominic Roque
" Irene walked me through the process of selling my beloved home even during this pandemic. She was generous to lend her stuffs to arrange my house to be looking better. With all of her efforts, I had offers just in a day. It is true that my home was pretty good one, but with all the great photography, and staging made my home look even better. I would highly recommend Irene, as the best realtor, for both sellers and buyers. She is honest, reliable, and her enjoyment and enthusiasm of working with her clients is very evident. 황주연 리얼터님 굉장히 친절하시고 무엇보다 일 너무 잘하세요.. 가구며 장식품 바리바리 싸들고 오셔서 같이 스테이징 해주시고, 치우는것도 도와주시고 ㅠㅠ 결과적으로 장담하셨던 일주일보다도 더 일찍인 하루만에!! 집이 바로 팔려서 쇼잉하느라 집 나가있지 않아도되고, 가격도 잘받아서 정말정말 만족스러운 결과 얻게되었습니다. 답도 빠르시고 이것저것 상담도 바로바로 잘해주셔서 너무 감사했습니다. 진짜진짜 강추합니다 ♡ "
- Dayee Lee
" Super responsive(Yes! she works 24/7) and knowledgable realtor. Irene even went for the viewing together on the start day, like right after I wrote the consent form with her, also during weekends. She guided me through every details about the properties, and always suggested the best recommendations. Thanks! "
- Jeongsoo Bae
Previous
Next